Wahaca has rolled out mobile bill payments via an App in the past few months. I finally had a chance to road test it. Its delicious. 
Wahaca is a relatively small chain of about 15 restaurants located in some great areas in London. At work, Wahaca has surpassed Chipotle as our lunch restaurant of choice when it comes to mexican so we are down there almost weekly.  
The chain,  founded by BBC masterchef winner,  Thomasina Miers is amazing not just in food but the decor is also  authentic and cool and creates a lovely atmosphere.
On the weekend, I had a chance to finally pop down to Wahaca in Islington in London and was blown away by a digital surprise at the end of the meal…   I was able to pay for the restaurant bill via a mobile app.
What is it
In a bid to streamline the payment experience, Wahaca have implemented FlyPay into their point of sale.  Restaurant visitors will notice that they have a sticker on their table ( see right) with a QR Code on. Visitors are able to either Scan the QR code or simply tap on the sticker if they have a new-ish Android phone that supports "Near Field Communication" and they are immediately directed to the app to pay.
The Payment experience
With all these types of journeys, you need to have the app already on your phone to pay which can be a hassle.  Once its on the phone though,  Flypay have done a lovely job at getting the payment done pretty quickly.  They promise that you will be "gone in 60 seconds" and they are right.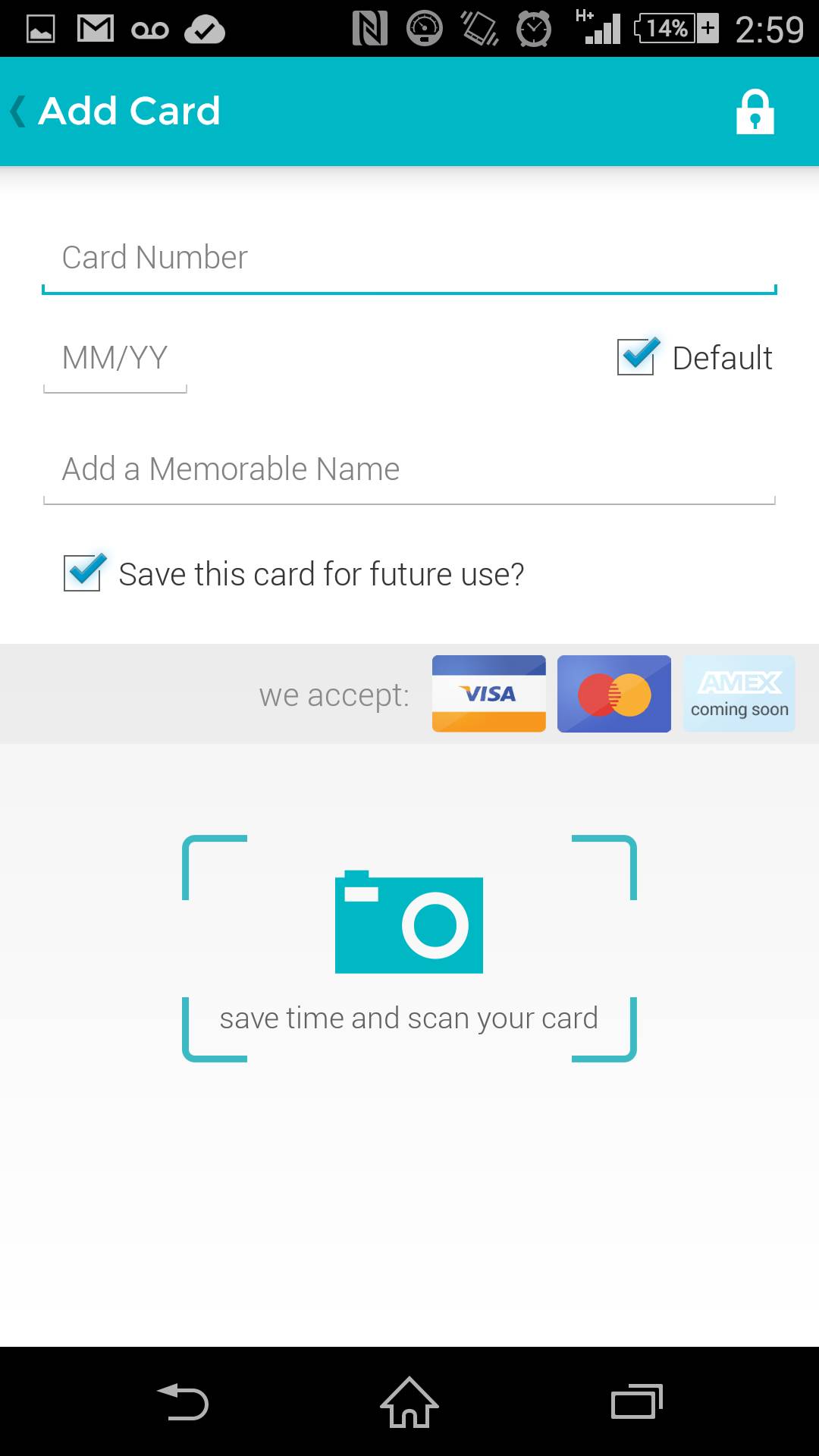 Some of the lovely touches they have added to make it both speedy and simple to use include:
Customers can split the bill amongst them.
Customers can pay for only certain items.
Customers can leave a friendly note to the waiter to say thanks.
Photo based Credit Card Entry!
The stand out feature for me – which is ironically the simplest, is that they implemented Card.io into their app. Card.io is Paypal's library that lets customers enter their credit card, just by taking a photo.  For me it made the payment process a breeze and joy to use. Ironically Paypal don't charge for this system, so its a win- win for the customers and retailers.
I was really impressed with Flypay and I will probably do a follow up post on them.  Its really great to see innovation happening right on our doorstep at Wahaca.  I have plenty of excuses now to pop for a quick Burrito under the guise of "blog research"
Have you seen or used an app to pay for your bill?  Please share on the comments below as I would love to try more.