Following on from some of my previous posts, I was asked a really startling question that made me think hard. (Thanks Chris!) Why does anyone actually need a kiosk?… Isn't it just technology for technologies sake?
My opinion is that kiosks are amazingly powerful and valuable but only work in the certain situations and only if they have been executed to perfection.
Actually kiosks, particularly the large touch screen variety, are growing massively and here are some of the use cases where a kiosk is not only wholly appropriate tool but an essential.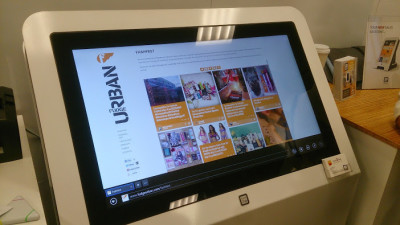 1. Reducing queues
Previously I have featured the John Lewis Queue manager which is a great example of how a kiosk can can manage a queue and prevent utter chaos especially in a wild children's shoe department.
The kiosk handles the queue and communicates to the customer when they will be served. It thus frees up staff to focus on the crucial business task of selling shoes to customers. By removing the stress of waiting from customers and frustration of not knowing when they will be served, this kiosk is a life saver.
2. Where you have a complex product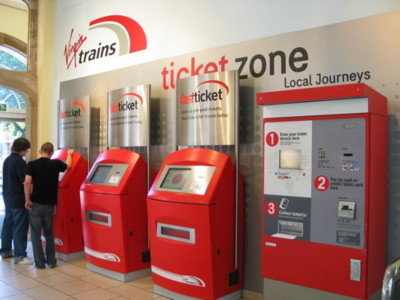 There doesn't come more complex a product, than selling train tickets to customers.
Multiple destinations, suppliers and ticket types combine to make it a nightmare for customers to buy themselves. Where before we were forced to subject ourselves to the long snaking queues that frequent the train station booking offices, we now have a leisurely trip to the ticket kiosk to pick up our tickets.(for mostly the right price).
I really love how Virgin trains have used their FastTicket kiosks as branding opportunities and feature them as a key part of their service on their website.
3. Where customers need to explore your product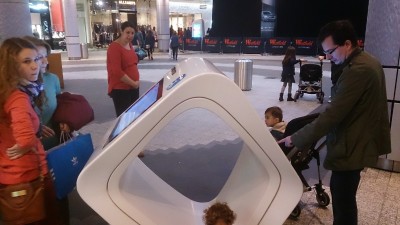 Westfield kiosks are a fantastic example of kiosk allowing people to explore a great product.
For those of you that haven't been, Westfields are cavernous cathedrals of retail delight. Massive shopping malls which contain pretty much every kind of branded shop where the largest problem is… where to go to next?
Get it wrong and the customer has a mighty long trek to walk round this behemoth of a retail complex to find their next shopping stop.
Instead of using small printed maps, visitors can opt to use Westfield's designer white kiosk tables to find their next shopping or snacking destination.The kiosks' ability to allow information to be explored in a visual way with lively, exciting animations really help excite the eye and entice people to use it more.
These kiosks have maximum impact and last time I was there, I witnessed one of the first times I have seen people queuing to try and interact with a kiosk. Wow!
Have I missed anything?
After looking though my notes, I think that pretty much covers all the current examples of successful kiosks.
If you think I have missed out on some essential places where Kiosks just make sense: Drop me a line via the comments below or the get in touch link above.