If there is one fruit that is as close to perfect it would be the banana.  Everyone loves bananas, it comes with its own packaging, and is super simple. Starbucks' mobile payment and loyalty app is the digital banana.. And its also amazing.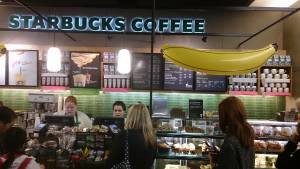 One of the things that I have noticed since I started this blog is how little there are of good statistics about how instore digital is affecting customers.   That completely changes when it comes to the market leading Starbucks in-store app. Here are some numbers:
January 2014– 10 million customers now pay through the mobile app, with nearly 5 million mobile payments per week.
March 2014 – 14% of transactions are paid with the mobile app.
These numbers are staggering with some estimating that well over 1 BILLION dollars have gone through the mobile payment doors at the Coffee Behemouth.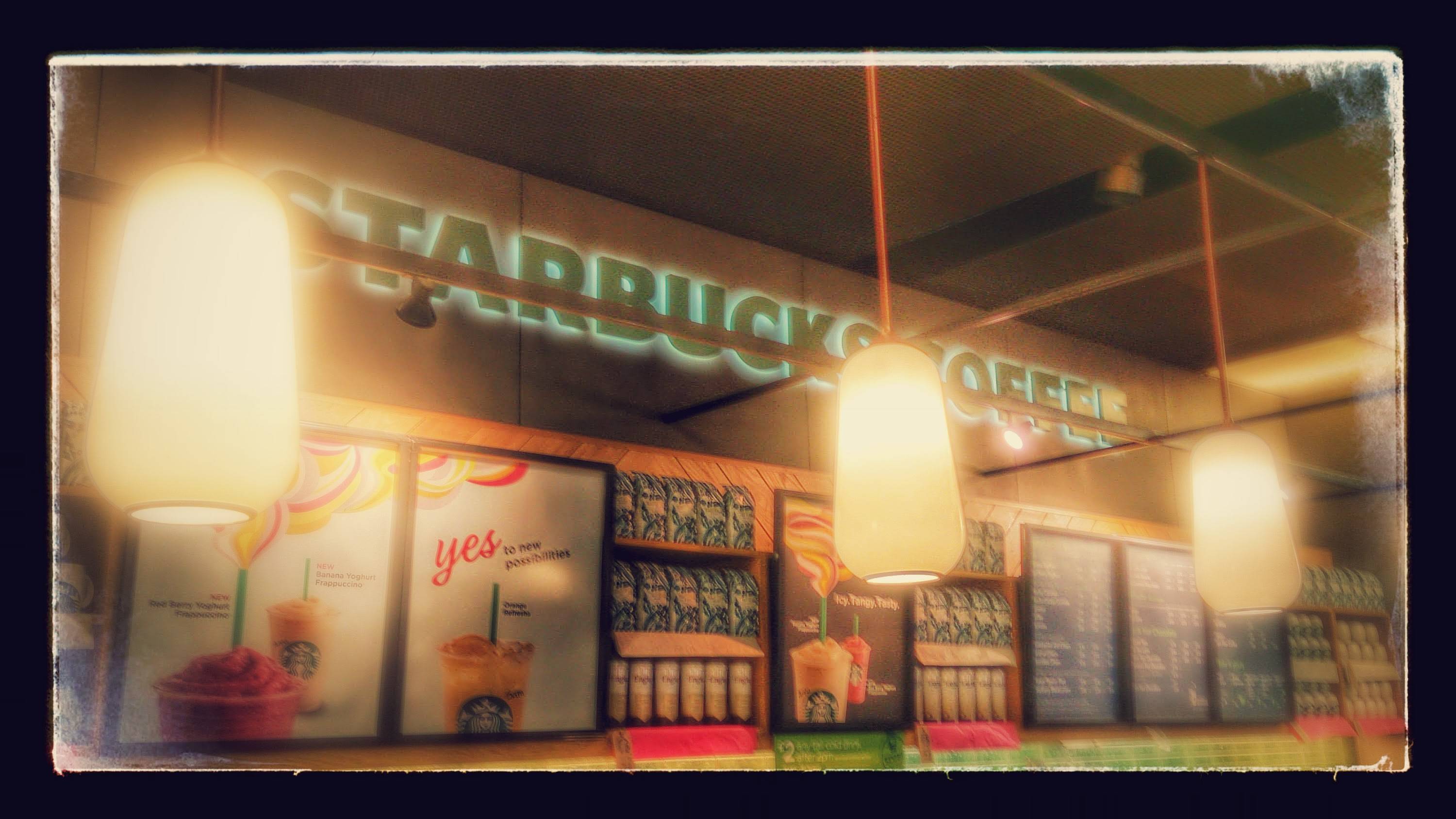 Why is it so Good? On my other blog, Androidbloke I remember writing a post about a starbucks finder app – and got a comment which made me fall off my chair laughing:
You don't need a finder app for starbucks, just close your eyes and spin around and pow there will be a starbucks –
Maybe they are right and we don't need a storefinder, but there are a lot of other things that Starbucks has shown people use and love. Where other apps roll out hugely complex features, Starbucks is the opposite, it does a few things simply and well.
Payment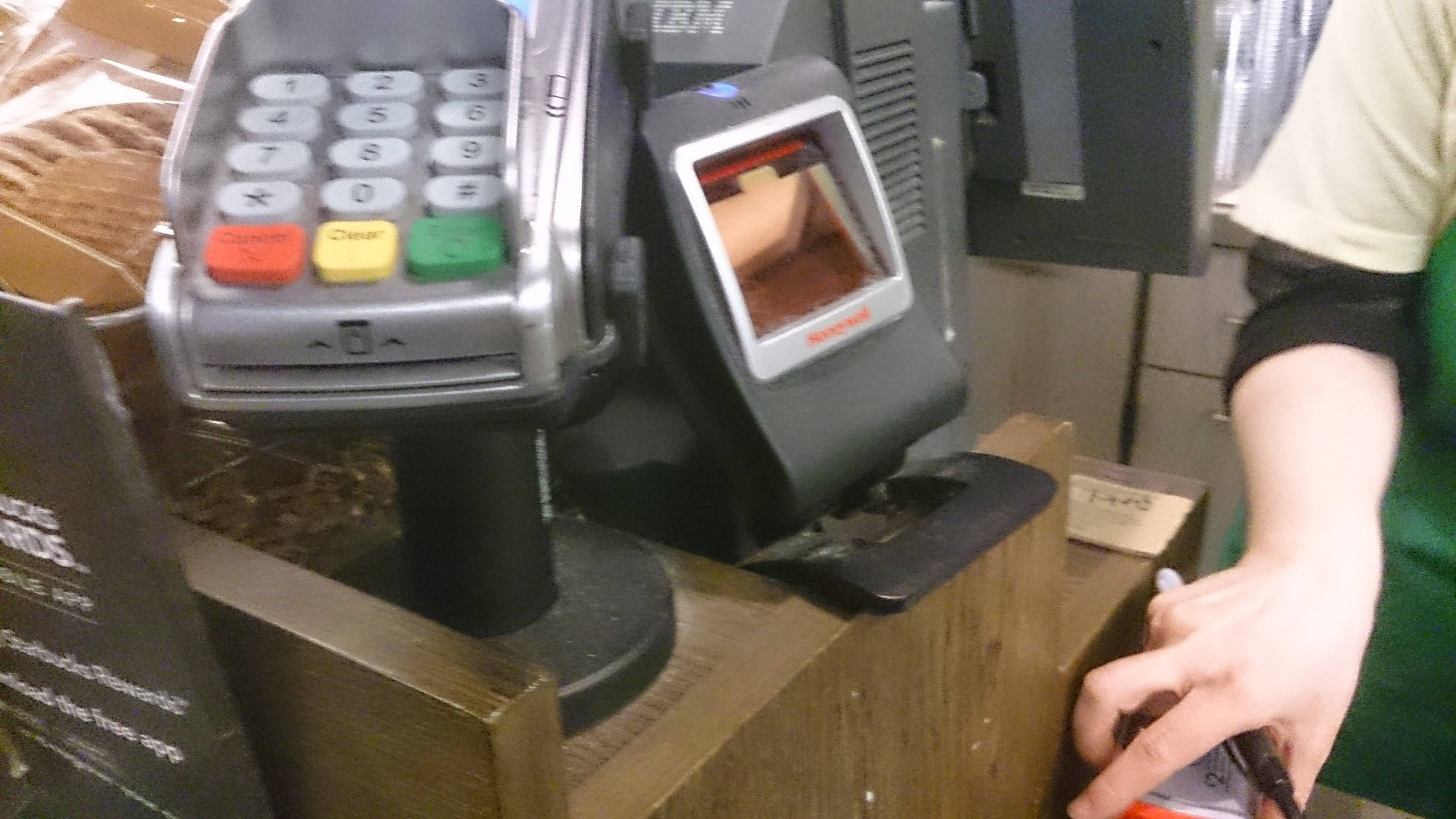 Customers can pay from multiple cards.  Payment is done via in-store mobile barcode scanners which are attached to their point of sale. When a customer wants to pay – they push the very clear "pay" button.  The app then displays a very simple animation to show the card switching around so they can track the times and numbers paying on their analytics. You can also top up your payment cards.
Loyalty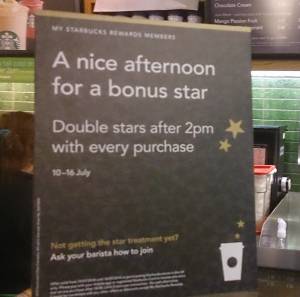 Customers can see the number of loyalty point "stars" they have earned before they get a free drink. The stars are also animated nicely in a starbucks coffee cup. You can also see what "tier level" you are on in their loyalty scheme and what freebies you get. Storefinder This is perhaps the weakest element.  This is run from a mobile website view in the app ( probably the same system driving their website) Again its very simple, and shows which stores are near you and what their opening times are.
What's on the horizon?
Already Starbucks have announced that they will be rolling out the facility to "pre-order" your coffee direct from your phone.  This will have massive implications for the business.  And finally and end to the biggest bugbear I have about going to starbucks… They Queue.
A Mobile driven Table service Starbucks??
Despite being leader, Starbucks look set to be able to make massive improvements to their business because of the millions of dollars of investment they did a few dollars ago.  This investment has already paid off several fold.  With mobile pre-orders coming soon, there is one more step that they can do before they hit perfection. Add some table numbers to the table and an extra field into their mobile app to enter it, and you don't have to leave your table to buy from them. That extra cashier who was spending so long typing in your payment details can focus on
talking to customers
delivering them drinks
I can't think of a more perfect coffee shop, unless  they offered free massages…. maybe coming to starbucks near you… ? What do you think about Starbucks? What lessons do they have for other retailers on how to do digital?