We are kicking off a new segment on the blog, where we get advice from top innovators who can share some of their tips that helped to put their head above the crowd and got them noticed. Last week, we announced Ometria, the smart data marketing platform, would be the first shortlist for the Magento innovation award.
From an innovation standpoint, I was interested in deep diving into how Ometria had managed to make innovation work so well, whilst avoiding the modern pitfalls and be able to help make so much more money for clients.
I spoke with their CEO and Founder, Ivan Mazour(@IvanMazour), a serial entrepreneur with some really great tips on innovation. Here goes!
Why should Magento retailers embrace innovation?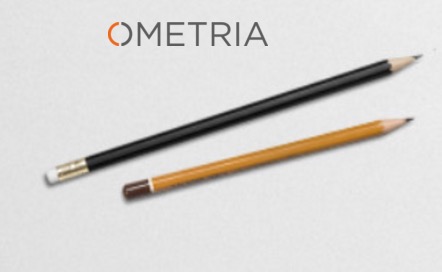 There is one core reason why Magento retailers should embrace innovation – because they can do it so easily. We have a number of integrations with other platforms like Hybris and Spree. But nothing is as simple as plugging Ometria into Magento. And that's true for other technology solutions too. It means that as a Magento retailer, there is really no excuse not to be at the cutting edge of what's possible – not to be at the cutting edge of delivering the best possible customer experience.
How did you come up with your tech?
We followed a structured process, inspired by books like The Four Steps to the Epiphany, and The Mom Test – we talked to 200 retailers, and we worked out what their biggest problem was. We then put each retailer's main problem into a giant spreadsheet and carefully worked through it to identify similarities. At the end of all this we came up with the biggest challenge, the one really worth solving – they all said they wanted to understand their customers better and communicate with those customers in a more personalised way. So we went out and built a solution that helped them do exactly that.
What was the biggest challenge you overcame?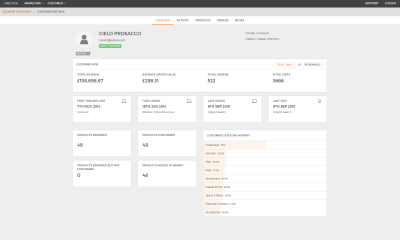 There are actually three core challenges that we needed to overcome:
The first is that customer data sits in so many different systems, and the perfect solution needed to have it in one place. So our tech is plug and play, especially for Magento retailers, and will do everything from tracking and identifying customers on-site, to pulling in the full product catalogue and all historical transactions. We plug into ESPs, ERPs and have an API for anything else.
The second challenge is that data on its own is not in itself useful. So we needed to build models that would turn it into something valuable – order gap analysis, predictive churn analysis, future lifetime value.
And the third challenge is that insight without action doesn't actually lead to a business benefit. So we built a marketing automation platform that would use the data and insights to directly communicate with each customer, personalising each message, and ensuring that it was sent at the perfect time.
How did you get your first customer?
We've actually got a video of the office celebration when our first paying customer signed. So we thought our first paying customer was going to be a beauty brand that was then tiny, but is now one of the most well-known sites on Magento. The team was extremely smart and data-driven, so I knew they would benefit from it, and I remember my hands almost shaking when at the end of their trial I called and told them they needed to start paying. They agreed, and we celebrated – however before they actually signed up officially, a US company who had found us over the internet, and with whom we hadn't really even spoken, also came to the end of their trial, and just put in their card number online. That was our first £400, and to this day I don't know how they found us.
Where to next for your tech?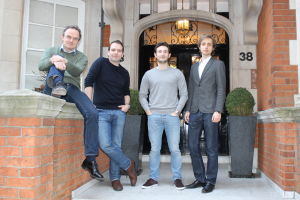 Ometria is the brain that powers all communication between retailers and their customers, so for us we need some more senses and some more limbs. We're already working with many retailers to connect their offline data into our single customer view, and use this omnichannel understanding to power personalised marketing. But there are so many exciting data-points that we can get, like Facebook social graph information. And our main limb is email – it's the best channel for speaking with customers since it's prevalent and free. But as we've expanded we've added the ability to use Facebook custom audiences, and now that's going to expand to a number of other channels, like Adwords. For us, we want to sit in the middle, help retailers know each of their customers, and help them work out what to say to each one. The sources of data will change, and the channels of communication will change, and we're excited to keep building new technology that keeps up with this.
To find out more about Ometria head over to their main website.
How to enter:
If you are interested in joining Ivan in the MageTitans innovation award, then check out the main award site for more information or look at Magento Innovation blog post